Major investment for North Sea Systems to scale disruptive renewable energy technology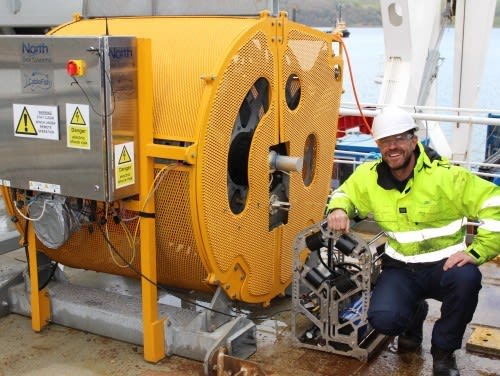 posted
15th
February
2023
Posted

9 months ago
By

GS Verde Group
North Sea Systems, a leading provider of innovative survey solutions that support the marine renewable energy and offshore construction industries, has announced a new investment raise, in a deal advised on by the GS Verde Group.

The only company dedicated to developing and operating survey systems for marine energy environments, North Sea Systems offers a unique solution for the installation of subsea power cables. Its disruptive technology, industry experience, and in-house engineering capability has seen the business become a leading provider within the sector.

With project requirements expected to double this year, the new investment will fuel North Sea System's next phase of growth, supporting the business to build new systems and expand its team.

Dave Rigg, Chief Operating Officer at North Sea Systems, said: "The past decade has been an exciting journey for our team, as we worked to refine our innovative systems and establish our technology in an industry where precision, reliability and reputation is vital.

"We are thrilled to have received investment from those who share our vision of a sustainable future powered by renewable energies, allowing us to accelerate the development and deployment of our systems and enabling us to make a greater impact."

North Sea Systems has developed two patented products. DataFish; the only system able to provide real-time data from marine energy sites, and CableFish, which enables faster, higher precision subsea cable installation operations.

A notoriously challenging procedure, the installation of subsea cables is impacted by unpredictable conditions, uneven seabed, and strong tides. CableFish radically de-risks the process by providing continuous visual and position monitoring and a wider operation window.

Mr Rigg continued: "Our CableFish and DataFish systems are playing a crucial role in the progression of the renewable energy markets. They enable cost and risk reduction, greater precision, and more energy efficient solutions.

"We are now an established and forward-thinking authority, securing major contracts in the UK and Asia in recent months and ever-increasing international interest and we look forward to enhancing our partnerships with key figures across the globe."

Combining legal, tax, finance, and communications, the GS Verde Group are the business-focused experts in getting deals done.